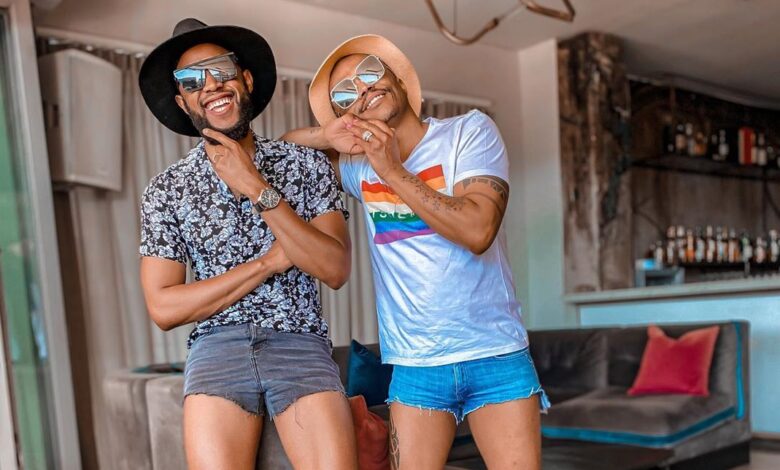 Somizi Claps Back At Homophobic Troll Questioning His Sex Life. Reality star and renounced choreographer Somizi Mhlongo has had to put yet another disrespectful troll in line, after they decided to overstep the line by coming for his husband on social media.
Mohale had posted a snap on twitter with Somizi showing off some leg in their tiny shorts, and captioned the snap stating that his husbands legs are what he loves most about the picture.
"It's the leg for me" Mohale wrote.
A troll commented on the picture in a homophobic manner, stating that he lacks understanding of the couples bedroom dynamics.
Somizi came to his husband defense, responding to the troll by pointing out that his immaturity is a translation of his jealousy, and is an indication that he clearly wants a piece of the action.
He also told the troll that he should go mess around elsewhere because he isn't in the moguls league.
"And don't tell me ur straight coz no straight smart guy wud be so invested in homosexual sex life…..pls don't choose me as u can see the type of guys I'm into" wrote Somizi.
By Sinakho Mandla